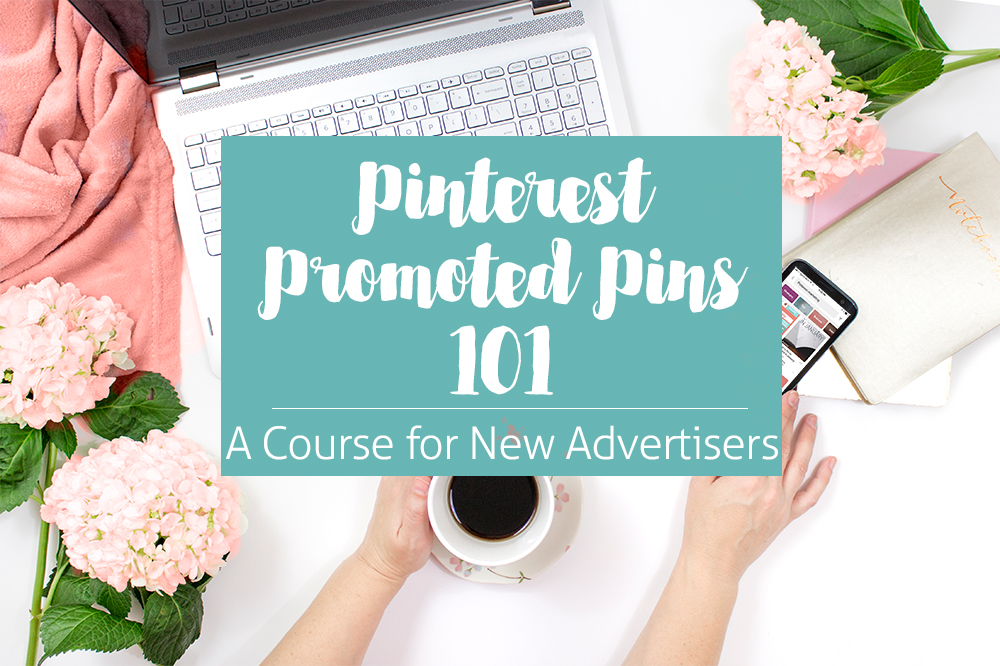 Want to run a Promoted Pin campaign but you're not sure where to start?
Wonder what to promote, how much to spend, and what those analytics mean? Wish someone would just show you how to do it step-by-step?
The Pinterest Promoted Pins 101 Course is what you've been waiting for! I'm a speaker, author, and Pinterest pro and I'm obsessed with all things Promoted Pins. I will share what I've learned and give you the confidence and the skills you need to run your best Promoted Pin campaign ever!
When you're done with this 1 1/2 hour course, you'll feel confident running Promoted Pin campaigns on Pinterest because you'll understand:
What they are
How well they work
How much you should spend
What kind of campaign to run
What makes a good promoted pin
What content you should promote
What targeting options are available
How to optimize using analytics for better results and lower spend.
Also includes live demonstrations of all aspects of Promoted Pin campaign creation and a downloadable planning form to help you start the best Promoted Pin campaign ever!
Who Should Take This Course?
If you've never run a Promoted Pin campaign before, this is for you. I start with the absolute basics, but go just a little bit deeper to help you get your best results ever!
If you've run Promoted Pin campaigns but you feel like:
It didn't work
You don't know how to improve them
You feel like you're throwing Low Carb Greek-Style Spaghetti (it's Pinterest, remember?) at the wall, or
You feel like you're spending too much
…. this is the course for you, too!
Here's What One Pinterest Pro Says About the Course:
Alisa's Pinterest Promoted Pins 101 course is absolutely fabulous. Though it's meant as an introductory course, as an advanced user who's run multiple successful Pinterest ad campaigns for clients, I still came away with new tips and tricks I'm eager to try. Alisa's knowledge of promoted pins is nothing short of impressive. Newbie or guru, this is a Pinterest course everyone should take! – Tina Gammon, Pin the Pretty Things.
You'll need:
You'll need a US, UK, or Canada-based Pinterest Business profile. To convert a personal profile to a business account, follow the simple instructions here.
The following two tabs change content below.
I've been creating marketing strategies for years - for both B2C and B2B businesses as co-owner and chief strategist of Scalable Social Media and as a consultant for other agencies. I have a passion for businesses that make the world a better place in ways large and small, and the people who run those businesses are the ones I enjoy working with. I am slightly obsessed with Pinterest. Not just because it is fun, but because it works amazingly well for traffic and lead generation. I also enjoy running, swimming in the ocean, kayaking, and spending time with my two dogs, Pepe and Spike. You'll find these themes make an appearance here. 🙂
Latest posts by Alisa Meredith (see all)