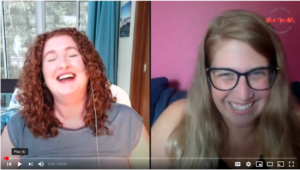 Just some friends talking about all things marketing and personal branding. Catch me live on:
Want to be alerted to upcoming shows? Follow me on Instagram, or get on the list to get email reminders. Join the email list to be notified of upcoming broadcasts at bit.ly/alisam-email. Or get text reminders by texting SHOW to 844-459-1035*.
Want to be a guest on the show? Email me at alisa (at) alisameredith.com. I'd love to have you!
*Standard disclaimer: By signing up for SMS alerts, you agree to receive marketing text messages from me at the number provided, including messages sent by an autodialer. Messaging and data rates may apply. Reply STOP to cancel at any time.