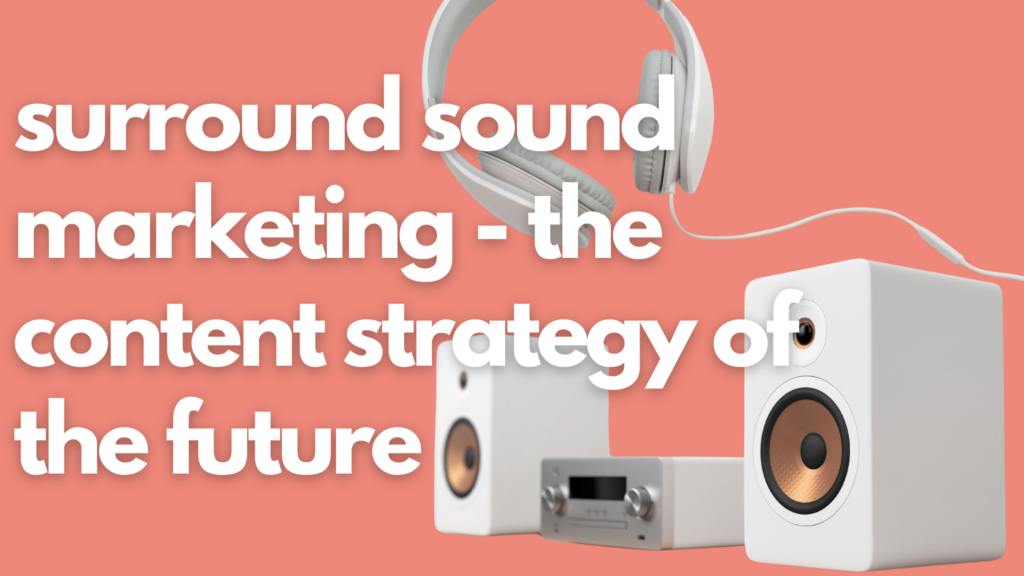 The concept of surround sound in audio technology is not new. The idea is that you surround people with audio from all sides and angles for a more immersive audio experience. 
Surround Sound Marketing is similar in that it surrounds your potential customers with positive information about your products or services everywhere they go in the decision-making process. With it, you can achieve the kind of brand awareness, credibility, backlink growth, and referral traffic you never thought possible.
Why Surround Sound Marketing? 
Old school SEO prioritized rankings without consideration for context – and focused on getting our OWN content to rank. Now that it's harder to rank at all and there are conversations happening about our brands every day on platforms we do not own, it's time for Content and SEO 2.0 – Surround Sound Marketing.
Note: I learned about this version of Surround Sound Marketing from HubSpot. Feel free to check out their series of three blog posts on the topic. I tried to simplify it a bit for myself, so if you want simple, read on!
Many marketers firmly believe that you must own your platform and your audience. This is because many of them have seen social platforms and search engines progressively whittle away at the organic distribution of their content.
And while it's true that you must have a home base that you own (usually a website and email list), this is not where most of your potential customers are hanging out today.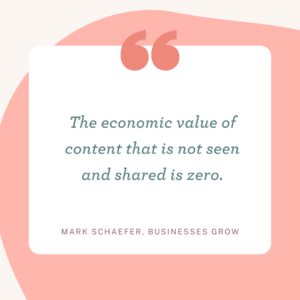 Surround Sound Marketing makes sense when we recognize these three truths:
There is so much content out in the world that in most industries (and especially if you're just starting out), you'll be hard pressed to stand out against more established players with bigger teams and budgets. 🔊

Advertising is becoming more expensive and, thanks to innovations in privacy, less effective for many. 💸

Potential customers don't believe what you say about your own product or service anyway. They're social, and they're on all those "rented land" platforms like Facebook, Tiktok, G2, etc. It's time for marketers to let go of the idea that the only real way to market is on your own website. 🫂
That last point is at the center of it all. Of course you need to create SEO-optimized content for your website and for social media. And you probably need to advertise as well. But if that is all you're doing, you're going to be disappointed.
Surround Sound Content Strategy – It's How You Chose Your Coffee Maker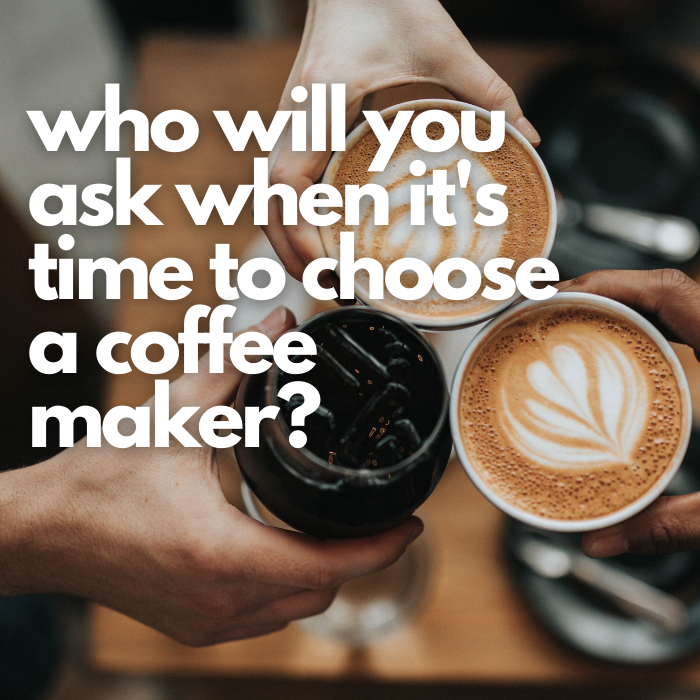 If you're a coffee lover, chances are that when it's time to buy a new coffee maker, you're not going to grab the first one you see online.
Instead, your decision-making process might go like this:
Ask friends and social connections if they have a favorite.

Google "best coffee makers 2022."

Read unbiased list articles

Read manufacturer content (maybe)

Search Amazon for the highest-rated coffee makers.

Read the comments on social posts for the coffee makers you're considering.

Repeat the above until you make a decision.
Everywhere you look, and most of the people you talk to lead you to purchase the Coffee-oh-matic 3000. ☕
A smart company that makes great coffee makers won't stop at being "#1 on Google" for your keywords, because that is only ONE step in the process, and YOUR content really doesn't count for much here.
Yes, you're making sure that you're in on the conversation by creating website and social content (and engaging there). But you also know that the greatest impact on your coffee maker sales is going to be recommendations. Recommendations from personal friends and contacts, reviews on shopping sites, social media, and quality "best of" or "list" articles comparing top choices.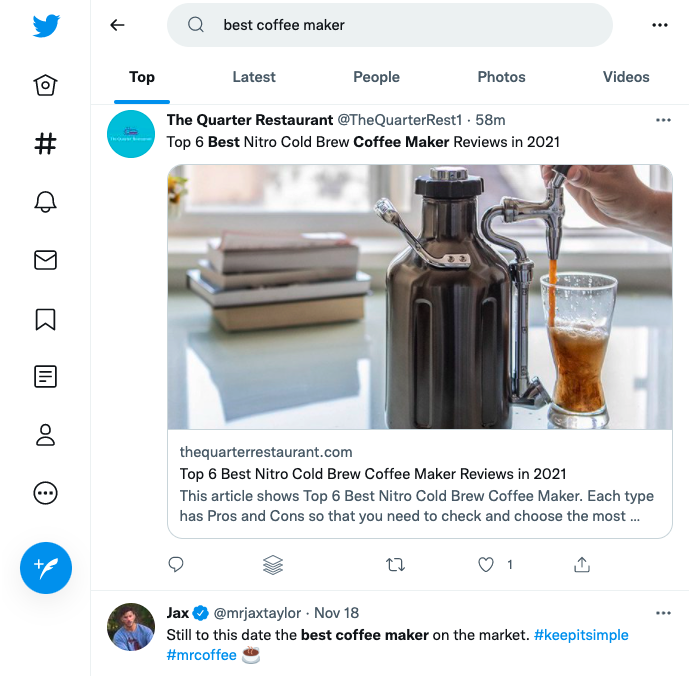 It's not enough to hope that someone will include you in their reviews and list articles. You're going to have to go after those mentions. More on that in a bit.
Which Rented Land is Most Important for YOUR Surround Sound Marketing Strategy?
No matter your business or product, you'll take your cue from your own customers and where they go to gather information when making a decision to buy from you or a competitor. You could guess, but you'll probably miss something and you might miss THE thing. The solution is simple: ask your best customers.
If they don't remember where they heard about you, it's probably because they heard about you from several places. That's OK (actually, that's great)! It's more effective to ask a more general question like, "What sources do you look to when making a decision about purchasing xxxx?" A simple survey tool such as Typeform makes it easy.
You may even want to provide some options for their survey answers to find out if they listen to podcasts, read blogs, follow influencers, but then ask them to share which specific sources they follow. You're going to want to appear in ALL of those places from their first search through the recommendation that clinches that decision.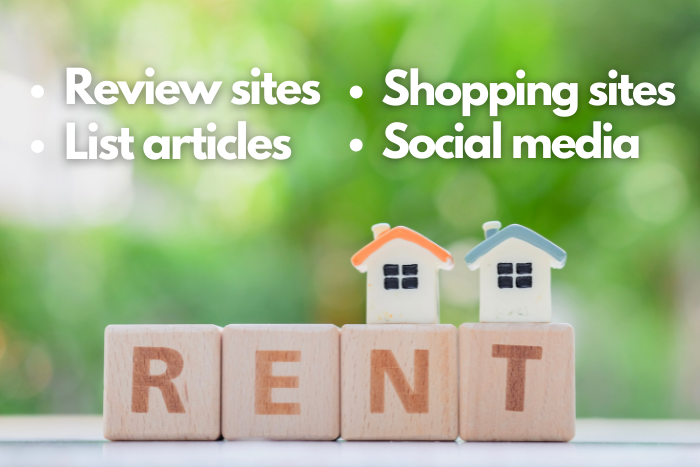 Which Keywords Do You Need to Own?
These are your product-exploration keywords – the words potential customers use to uncover their options. Going back to our coffee maker, this will involve a couple of areas of discovery:
What options are available to them?

"Coffee maker," "french press coffee maker," "coffee pot," "drip coffee maker," might be some examples. These are the kinds of words you would use to ask your friends, search on Amazon, or when looking for products on Google.

Which products or solutions are people recommending?

"Best coffee maker," "best coffee pots 2022," "highest-rated coffee maker," for example. You could also tie in some of your features or value propositions, such as "best coffee maker with grinder," "most elegant coffee maker," or "best value coffee maker."

Alternatives to something they may have considered or used already – "best braun alternatives." 
Use a tool like SEMRush, Ubersuggest, or Buzzsumo to find related terms with high search volume. Create a spreadsheet or an Airtable and list your key words, monthly search volume and difficulty score. (I made a template for you in Google Sheets – just make a copy and have at it!)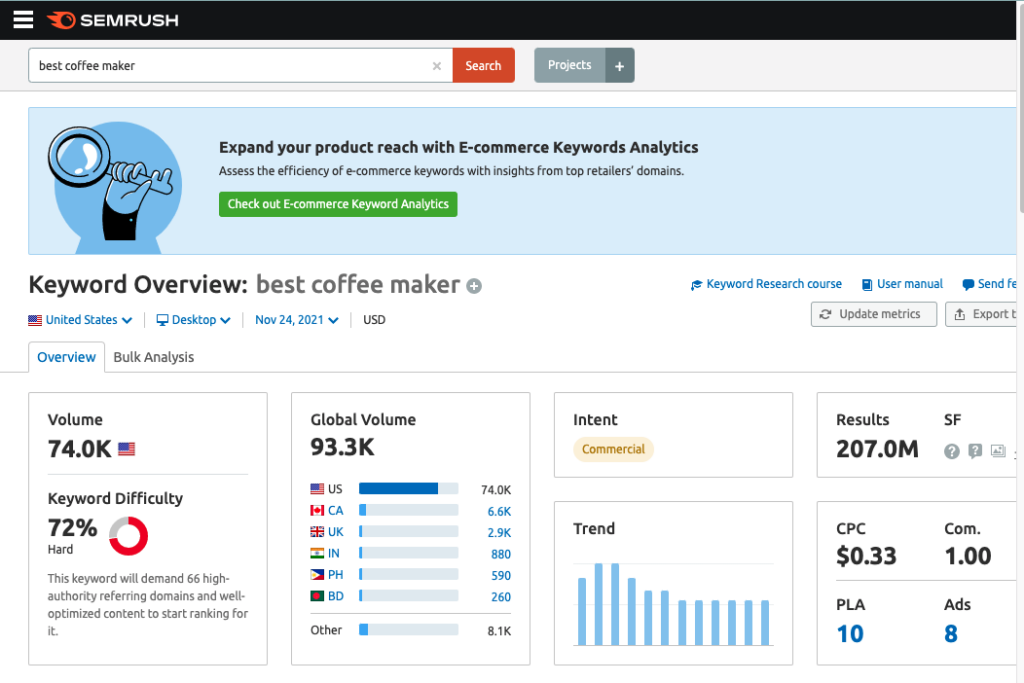 "Best coffee maker" is going to be a tough one with a keyword difficulty of 72%. Weigh the competitiveness of the term against the search volume. Is it worth going after? Do you have a chance?
For your coffee maker, you could work on keywords such as, "how to brew the best decaf coffee," or "how to grind coffee beans," but those are clearly a step or two before your consideration stage, and are better for your own content marketing.
If you're selling something less tangible than a coffee maker – outsourced CMO services, for example, you can consider terms such as "hiring a fractional CMO,"  or terms like "how to work with an outsourced CMO," which are a bit higher up in that buyer journey, but it will take longer to see results.
How Well Do You Rank for Those Keywords Today?
Do an incognito search for each keyword. Manually check the top 20 pages and look for mentions of your brand. Remember, these are not necessarily pages on YOUR site. Any page counts.
Add a couple of columns in your spreadsheet or Airtable  for number of mentions in the top 20 and your visibility score (% of mentions in the top 20 SERPs).
As you can imagine, checking for mentions manually can be pretty time intensive. And you'll need to check again to measure your progress. This is where a good VA and a short list of keywords will save the day.
Measuring Surround Sound Volume at a Product Feature Level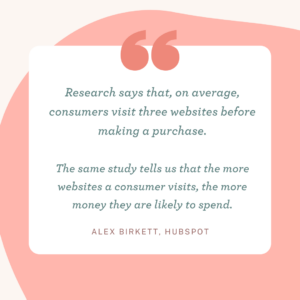 If you have an expansive offering, say, you sell both direct-to-consumer coffee makers for the home, but you also sell industrial coffee makers to hospitals and schools (is that a thing?), you'll probably want to track mentions of those separately. Add a column to your Airtable or spreadsheet for the product and/or feature mentioned. 
Find Your Hottest Opportunities
Not all keywords and not all placements are created equal. Appearing in 20/20 searches for a keyword with 100 monthly searches is not as helpful as appearing in 3/20 searches for a keyword with 50 thousand monthly searches! 
To account for this variability and calculate your opportunity for each keyword, you're going to add a formula to your Airtable or spreadsheet. You'll take your visibility score and multiply that by the average monthly searches.
So, if you appear in 12 of the top 20 searches for "drip coffee makers," with average monthly impressions of 150 thousand, that will be 12/20 x 150,000 or 90,000. Create a sort of view to put those in order of highest to lowest opportunity. This is how you'll prioritize your work later. Higher opportunity score = first priority.
(Use my template – ungated, no strings attached)

Surround Sound Dampener – What if You DON'T Appear in the Top 20 Results?
Some websites are going to be out of your league (sorry). Just pretend those don't exist (one day they'll come to YOU). 
Looking at sites you might be able to work with, figure out how many spots you think you can reasonably capture (it will never be 20/20) and enter your opportunity score for each. Just make sure you note in your spreadsheet that this is a GOAL, so you don't confuse these keywords with those where you already appear.
Surround Sound Dampener 2 – What if the Mentions are Negative?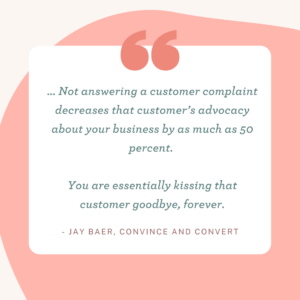 Ouch. It hurts. Maybe your competitor published something uncomplimentary, or a review was posted before your latest update and is just – not good. There's not much you can do about competitor content besides outrank them with your own or a partner 3rd-party page. You can do that. 🙂
For both unfavorable reviews in list or review blog posts AND social content, you can start a conversation,  apologizing graciously for their less-than-ideal experience, and offer to let them try the new and improved version, assuming you've fixed the problem since the complaint was written.
If the person has a sizable audience, you could send them a coffee maker and some gourmet coffee for good measure so they can see for themselves and possibly change their review.
Turning Up Your Brand's Surround Sound / Renting the Land
Look at those listings where you don't appear. What sites and what kinds of content are there? Going back to our coffee maker, it's likely:
Review sites

List articles

Shopping sites

Social media
But, what if you're selling software as a service? You'll see techy review sites, other SAAS companies, marketing blogs, podcasts, social media, etc.
The secret to scoring even a little bit of real estate on these properties is to provide value. Always approach them with a bigger offer than your ask. For example, you could:
Offer to send 2 free coffee makers in exchange for an honest review on their site (one for them, one for a friend who may also talk about you).

Offer to promote their product or content.

Include affiliate links to their products or services in your content.

Offer to write your own list article for their site – busy marketing teams love free content when it's well written, balanced, and not salesy.
How to Reach Out to Potential Surround Sound Marketing Partners
You can warm up your targets on social, engaging with their content in an authentic way that adds value. When the time is right, send an email with your offer, but make sure it is obvious that you have researched them and you understand their goals and needs.
Make your offer/ask, but also invite them to get on a 15-minute call so you can find out exactly what they'd like to get from you. You'll probably have to send more than one email to get their attention. 
Please, for the love of all that is good, avoid the "I'm bumping this to the top of your email," subject lines. Those get bumped right into the trash folder! HubSpot has some great resources for writing outreach emails.
If you send me an email and then less than 24 hours later you forward the email to me again and say "just bumping this to the top of your inbox" I'm purposely going to ignore it forever

— Hannah (@hchappynyc) February 17, 2021
Keep track of the emails you send to each company in a CRM or your handy Airtable or spreadsheet (If you're using spreadsheets, I beg you to try Airtable. You can thank me later). And of course, keep track of partnerships scored and make sure to follow up regularly.
Surround Sound – A Step-by-Step Strategy to Rented-Land Content Domination
Breaking down everything we talked about comes down to seven key steps:
Define your keywords.

Measure your current visibility for each keyword.

Prioritize opportunities.

Identify partners and send effective email messages.

Schedule a meeting with your partners, if possible.

Measure results in your Airtable or spreadsheet.

Keep in touch with each partner. Offer value every time.
HubSpot's Surround Sound Marketing Results
After Google's May 2020 update, many of the articles that HAD mentioned HubSpot fell out of the top 20 (as you can see in the table below), but as they started to implement the Surround Sound Marketing strategy, they steadily increased their visibility to exceed the highs of May 2020.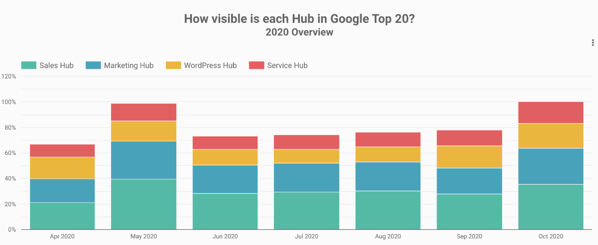 Is Surround Sound Content Marketing Worth the Effort?
Surround Sound Marketing goes beyond SEO to ensuring that your brand is included in as many top sites as possible – whether that URL leads to your website or a third-party domain. And, given the average buyer's lack of trust in brand content, appearing on the third-party domains is often MORE important than even ranking for your own website.
But, unless you are only measuring, tracking, and reaching out with a handful  keywords, this strategy quickly becomes overwhelming and impractical. You may want to start with your top 10 opportunities. 
While there are no guarantees, when SEO isn't working, ads are too expensive, and the content shock is real, it's good to have another option out there. Will you try Surround Sound Marketing for your business?
Need help with your business marketing strategy? Shoot an email over to alisa@alisameredith.com and let's talk!
The following two tabs change content below.
I've been creating marketing strategies for years - for both B2C and B2B businesses, formerly as co-owner and chief strategist of a HubSpot partner agency, and since 2015 right here. I have a passion for businesses that make the world a better place in ways large and small, and the people who run those businesses are the ones I enjoy working with. I am slightly obsessed with Pinterest. Not just because it is fun, but because it works amazingly well for traffic and lead generation.
Latest posts by Alisa Meredith (see all)