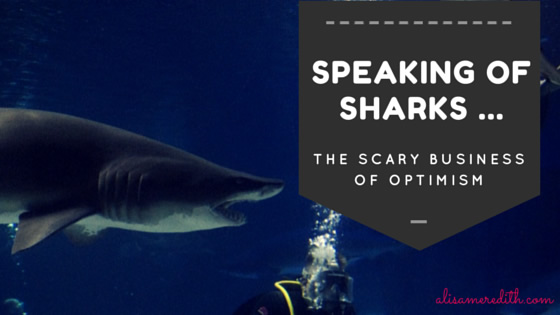 It's June in southern North Carolina. You cannot talk to anyone without hearing about the three shark attacks off our waters in the past four days. It's terrifying, and has been life altering for the three young victims. But this morning, I spent about forty-five minutes in the ocean and kids' Surf Camp was open for business.
My plan to avoid shark attack is to NOT resemble a seal. Seriously. Sharks do not WANT to bite humans. We (apparently) taste awful. Unfortunately, sharks do not have a very good vision plan, so they don't know they're about to sample something gross (us) until they've done some real damage.
Why We Keep Swimming Despite the Sharks
When you go into the ocean, or in to business, so many things can go wrong. Our "sharks" can be changing business climates, economic reversals, bad investments, or questionable ventures. So, why do we keep on swimming despite risks we can't always mitigate?
Well, in the case of the actual aquatic critters, I keep swimming because I love it. It is my reward for a difficult run. It makes me feel like a kid again like nothing else could. However, I also won't be 60 feet out in the water as the victims of the recent attacks were. I won't ps4remote play app be on a boogie board (too much like seals, apparently), and I'll be removing my necklace from now on (too much like scales, I'm told). But is that a guarantee?
Of course not. And, were I or someone I know to be directly impacted (ie., a shark snack), I might change my tune. But I'm betting on the odds, which are overwhelmingly in favor of me surviving my casual swims.
In the case of business, people will go into business for reasons of all kinds. They'll hedge their bets (hopefully) with market research, good planning, fantastic customer service, and a good product. But is that a guarantee that they won't be shark bait?
It's not – and in this case the odds are not so much in our favor. But I have to say, I love an optimist.
Pin Me, I'm so sharky: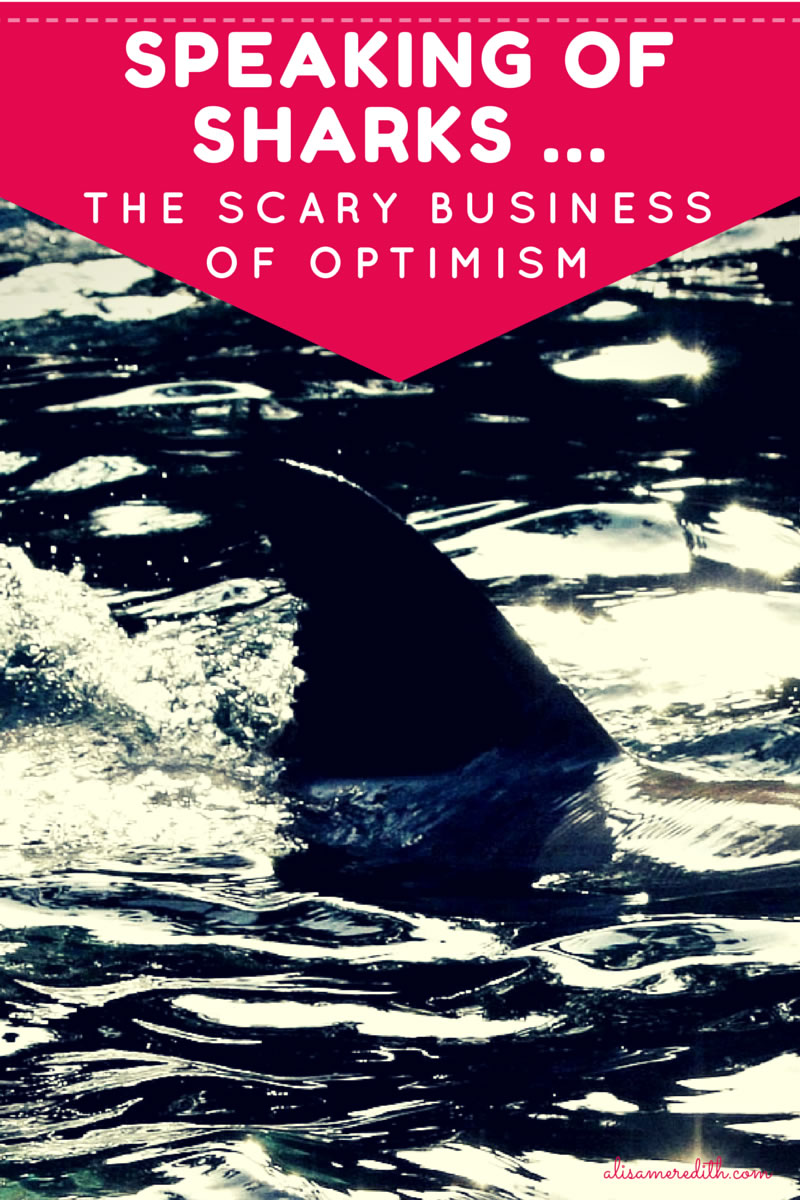 The following two tabs change content below.
I've been creating marketing strategies for years - for both B2C and B2B businesses, formerly as co-owner and chief strategist of a HubSpot partner agency, and since 2015 right here. I have a passion for businesses that make the world a better place in ways large and small, and the people who run those businesses are the ones I enjoy working with. I am slightly obsessed with Pinterest. Not just because it is fun, but because it works amazingly well for traffic and lead generation.
Latest posts by Alisa Meredith (see all)