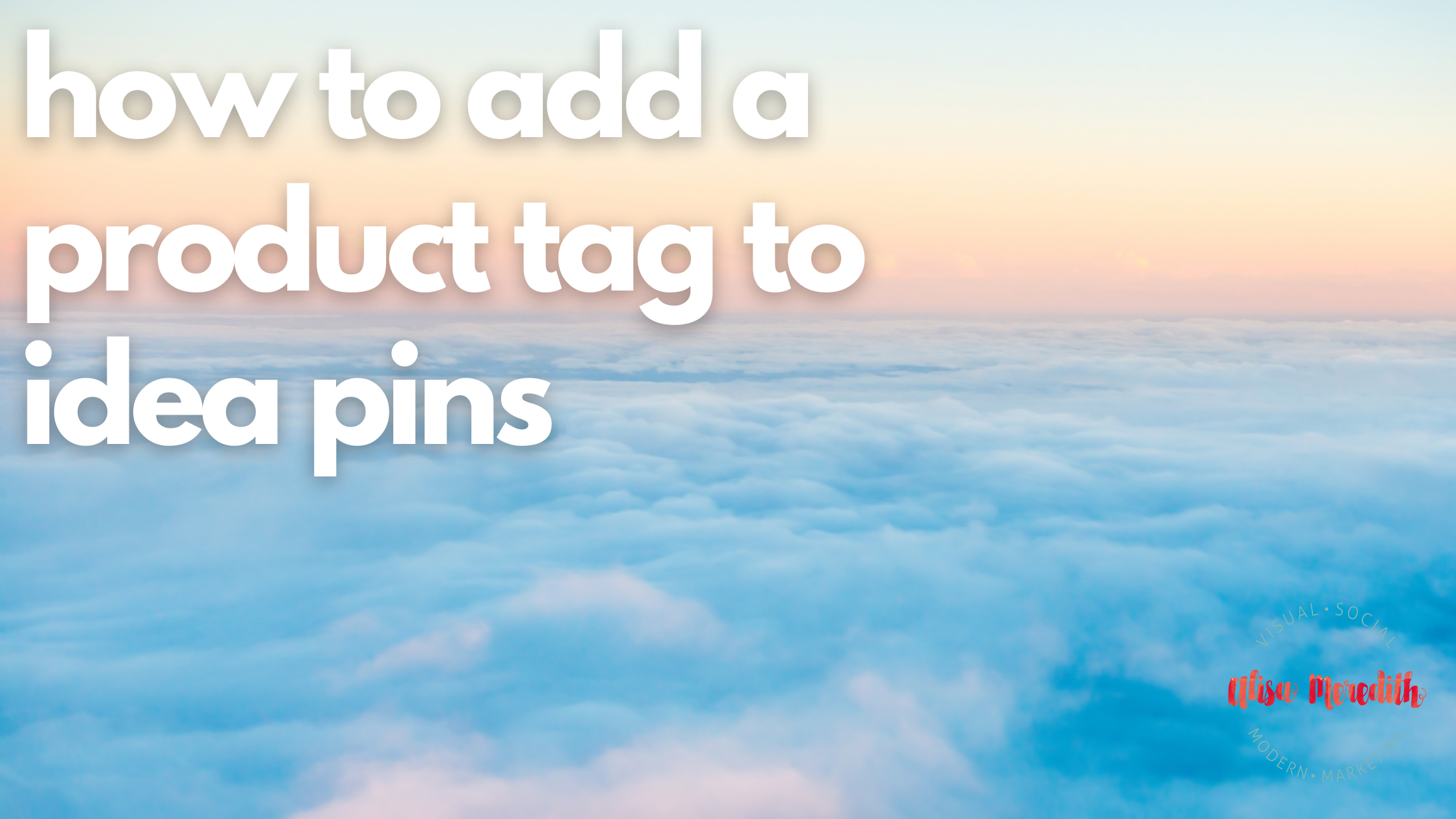 Idea Pins are where the action is on Pinterest. The impressions, the follows, the conversations! BUT, content creators had mixed feelings about adopting this new format, as they take a bit longer to create than a static image or single video and you can't add a link to an Idea Pin. And now, just like that, you can! Sort of.
You can add a Product tag to idea Pins!
Pinterest is making it easy for people to monetize their Idea Pins by:
Tagging and adding a product on Pinterest (presumably this is your product).
Tagging with an affiliate link. Or,
Creating influencer deals Product tags or @mentions.
Want to watch me add product links on an Idea Pin?
How to Tag Products on an Idea Pin
It's simple! Create an Idea Pin and on one of the pages (ideally not the first page as that tends to detract from the appeal of the Pin in the feed), tap on the sticker icon. From there you can:
Search for your own Product Pins by keyword
Search for someone else's product Pins by keyword (note, this will not allow you to use an affiliate link), Or
Add a link to a page using a regular URL or an affiliate link. Pinterest will create a Product Pin for that item.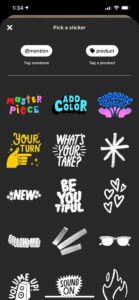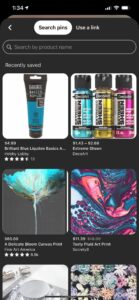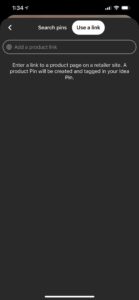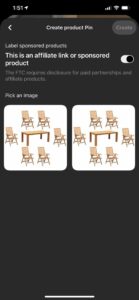 Currently, Product tagging works with affiliate links from Rakuten Advertising and ShopStyle Collective, though Pinterest is working on getting all the affiliate sited involved.
If you have an affiliate link, go ahead and try it. If it isn't yet enabled for that network, Pinterest will just tell you it's an invalid link (I tried this with an Amazon affiliate link).
You can add up to five Product tags per page and a total of 20 per Idea Pin.
Just make sure that if you're using an affiliate link or are otherwise being compensated, that you toggle on the "This is an affiliate link or sponsored product" option.
The owner of the existing or newly-minted Product Pin will be notified via email that you tagged their products. They can choose to remove the tag if they like. But if you've created a helpful and beautiful Pin, they're more likely to thank you!
Have you tried this feature yet? Do you think you will? Let me know!
Was this helpful? Pin it for later!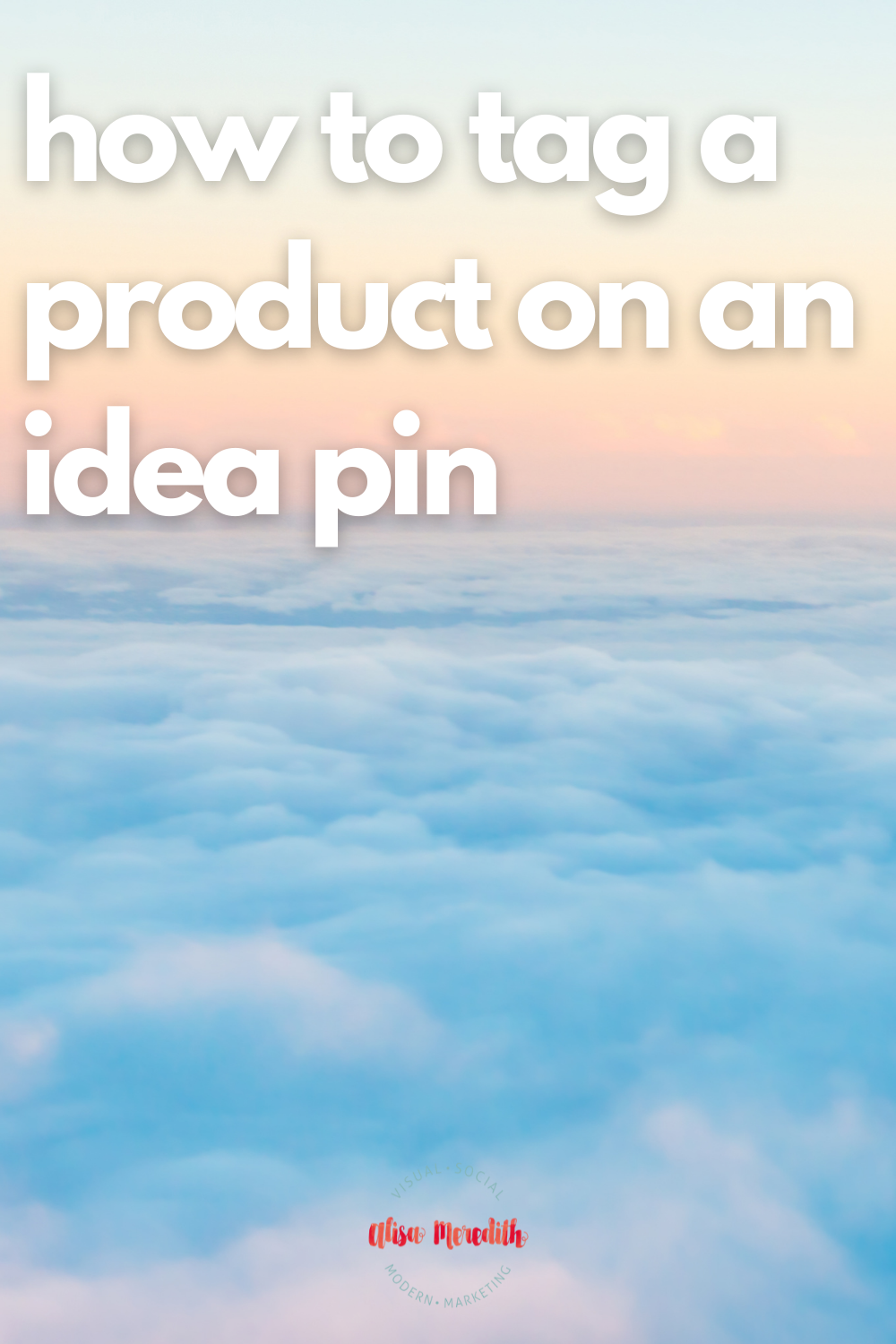 The following two tabs change content below.
I've been creating marketing strategies for years - for both B2C and B2B businesses, formerly as co-owner and chief strategist of a HubSpot partner agency, and since 2015 right here. I have a passion for businesses that make the world a better place in ways large and small, and the people who run those businesses are the ones I enjoy working with. I am slightly obsessed with Pinterest. Not just because it is fun, but because it works amazingly well for traffic and lead generation.
Latest posts by Alisa Meredith (see all)