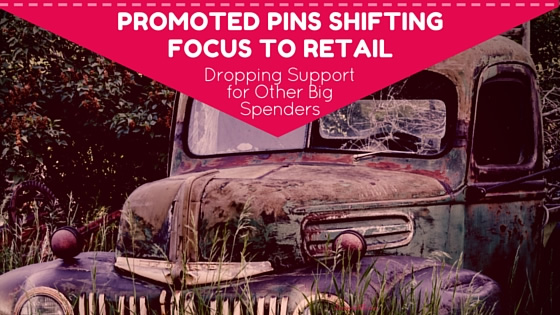 "Thanks for providing 13% of our ad revenue for the year. Now you're on your own!" That's the message Pinterest sent to its advertisers in the automotive and financial sectors this week, according to the Wall Street Journal. In a move to "concentrate on users' interests," Pinterest is no longer providing hands-on support to advertisers who are not in the retail or packaged consumer goods business.
All US businesses do still have access to the self-service ad buying platform. Additionally, there are some approved ad partner agencies who can help with awareness and cinematic pins and big spends. You can bet their prices are higher than the free service Pinterest was providing!
Why Drop Your Big Spenders?
Pinterest does care about user experience. They don't want the platform overtaken by ads. But the rules in place prevent that from happening quite nicely. Still, Pinterest's promoted pins are still in beta and Pinterest remains a small operation, so perhaps it makes sense to focus on growth opportunities.
Why Retail?
People DO use Pinterest to plan and buy. In fact, 93% of users report using the image bookmarking site to do so. Fully 87% have actually purchased something because of Pinterest. So, clearly, retail is a huge market for Pinterest and what many pinners are looking for from the platform.
But what about travel and health? People really use Pinterest to plan a better "me." Is it because they've seen promoted pins give better ROI when the purchase can be immediate and trackable? I suspect so. Until we are either allowed to use a "learn more" "click here" or "download now" CTA in a promoted pin image, it will remain a challenge to use promoted pins to generate leads. Not impossible mind you, but it does make sense for Pinterest to focus limited resources on potential big wins for everyone.
Can You Promote a Buyable Pin?
Buyable pins are used by ecommerce retailers to sell right on Pinterest. The process is dead simple for users (maybe too simple!) and does not cost the seller anything. At this time, however, you can not promote a buyable pin. The technologies are simply not compatible. Yet.
I suspect buyable pins are going to be available to more and more retailers AND that some development team is working hard to make buyable pins promotable.  This makes sense on so many fronts.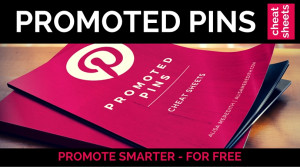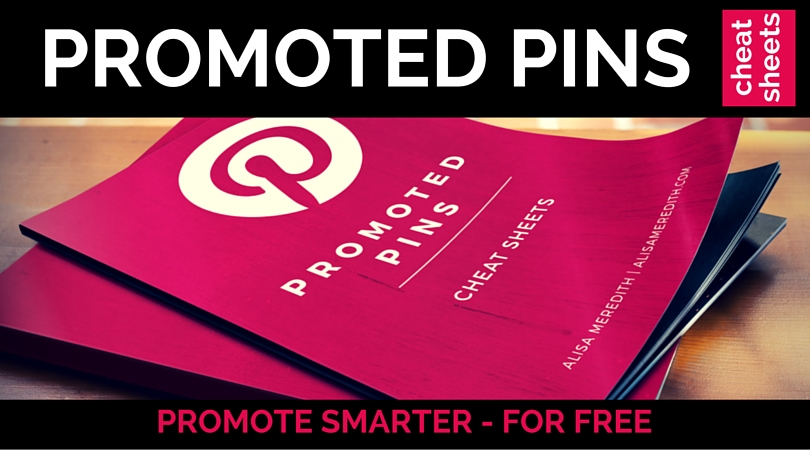 Meantime, the rest of us can still make great use of the self service platform for driving awareness, traffic, leads, and yes – sales. Have you tried promoted pins? What do you think?
The following two tabs change content below.
I've been creating marketing strategies for years - for both B2C and B2B businesses, formerly as co-owner and chief strategist of a HubSpot partner agency, and since 2015 right here. I have a passion for businesses that make the world a better place in ways large and small, and the people who run those businesses are the ones I enjoy working with. I am slightly obsessed with Pinterest. Not just because it is fun, but because it works amazingly well for traffic and lead generation.
Latest posts by Alisa Meredith (see all)